Telephone On Hold Messages & Music Services
Make your business image more professional with messages on hold
On hold messages can be a powerful marketing tool. Phone Sound can use your current business telephone system and help turn it into a sleek professional sales stimulator. Capture every potential customer with a custom written and produced on hold messsage, IVR prompt, or after hours message.

Creating messages in Gold Coast, Melbourne, Sydney, Perth, Adelaide, Brisbane and the world
Phone Sound is one of the leading audio recording studios on the Gold Coast, Australia. We record telephone audio productions for businesses right around Australia. In addition, we provide a wide variety of voice artists to voice your production, available from all over the world.

Entertain callers and keep them on the telephone line
Callers who get put on hold and listen to pleasant music and interesting messages are more likely to stay on hold for longer, as well as being more likely to purchase add on items or services they may not have previously been aware of.


On Hold Client Sample Gold Coast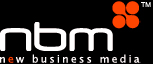 Message 1
FVO: Welcome to New Business Media.
MVO: We design and develop world class websites, as well as
provide the"know-how" to help your  business succeed on-line.
To learn more visit our website at www.###.com.au
FVO: Or If you're dropping by to see us
we're upstairs  in ### , Helensvale  Queensland  
MVO:Drivers, turn off the M1, opposite Movie World

Message 2: FVO: Working with individuals and companies from small to large
we develop the on-line strategy and the tools to help
maximize your brand's performance
MVO: Ask about having a Free Web Strategy Session. Our Project Managers
will discuss your requirements, plan a course of action designed to deliver results and present you with an obligation free proposal.
FVO: All that free of charge.?!
MVO: Definitely too good to miss
Message 3: FVO: Here at New Business Media we've successfully completed over 500 projects over our decade in business.  Have a look at portfolio to catch a glimpse of our happy clients. A  majority of those success stories began began with one of our Free Web Strategy Sessions
MVO: So remember to ask about having your own complimentary web strategy session.
FVO: It could really open some opportunities for your business.


Messages On Hold Gold Coast
The Best On Hold Messages on the Gold Coast
On hold messages add that professional touch to yoru business by utalising the telephone hold hold and transfer functions of your phone system. Phone Sound can record all the audio required to guide your customers through to a sale! Find out why we are the leader in on hold music and messages on the Gold Coast.


Improve your business image with professionally recorded telephone on hold messages and music!